PROGRAMINO IDE - First test
Now write your first program with

Programino

IDE.


Tap to the following lines of code in the editor and save this into a folder you have chosen.



Programino

asks the store if a project folder is to be created.


Have the location not the same name we called the *.ino-file, you need to create these.




Click Yes to confirm.



Example: mySketch.ino must be stored in the folder "mySketch".
After saving, the project appears in the Project Explorer.



Now Choose your Arduino board.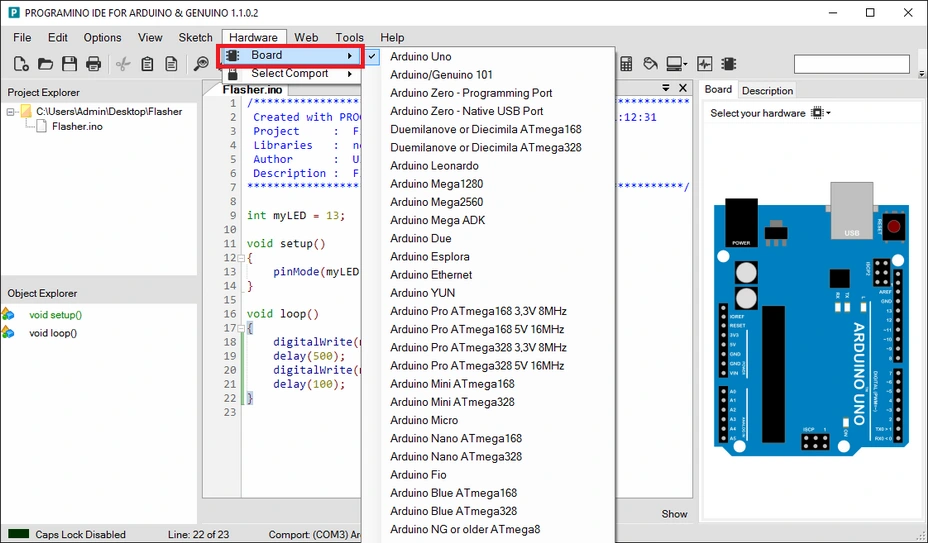 Now Choose your comport where the board is connected.


If you do not know how the Comportnummer is, look in the Windows Device Manager.



Click on the "Verify & Upload" button or the key F9 for "verify" or F10 for "verify & upload".



Once the program has been successfully compiled and uploaded, the user LED is flashing.